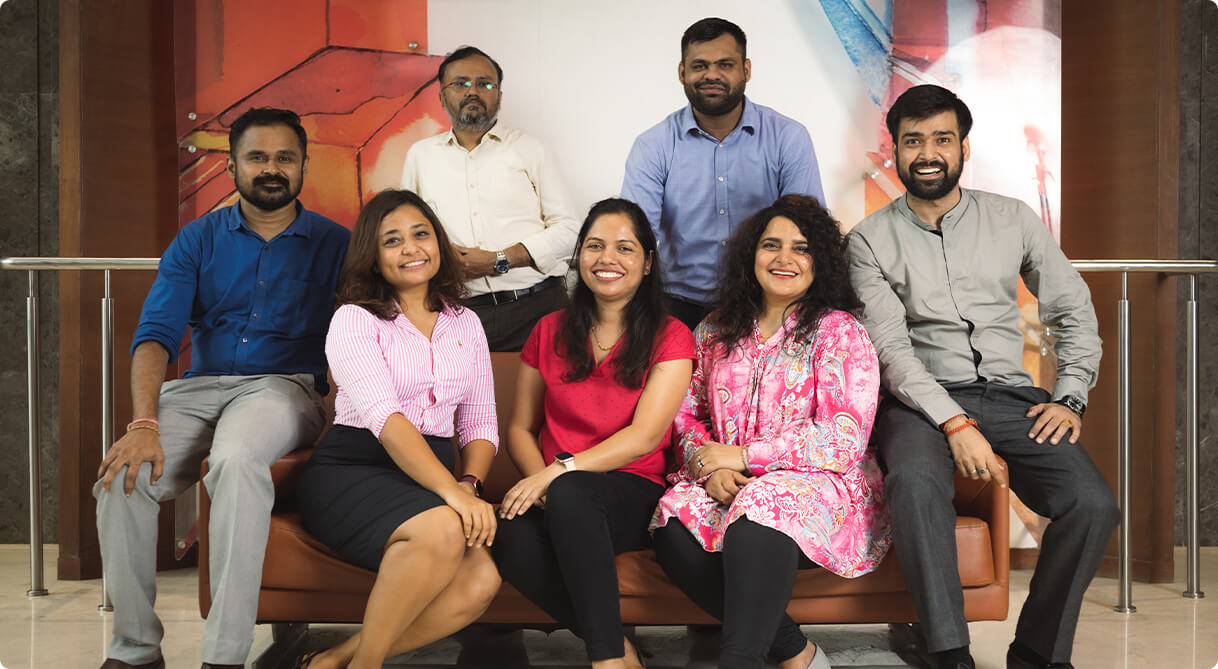 Meet Our Team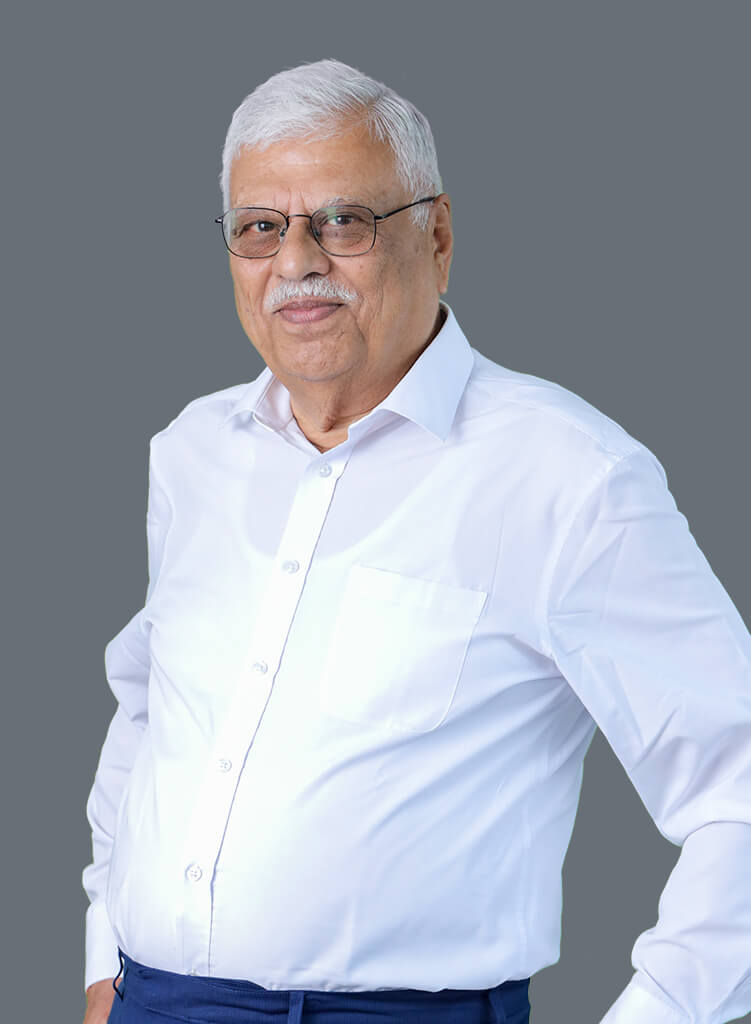 Ashok Vithlani is a part of the Sales and Marketing industry for more than four decades. From being a selling agent for a variety of products to climbing all the way to the top as Director for the Polad Group of Companies, his journey is embedded with hard work, determination, and self-belief. He was also the CEO of Rasna, India's largest-selling soft drink concentrate, carrying it from local market to national and international markets, and converting it into an esteemed brand. Since then, he is successfully contributing to launching marketing communication plans for numerous products and brands. Today, he is a proficient business speaker, and an expert who is a part of the BOD panel of several companies. He was also a Board member of Mudra Communications, one of India's leading advertising agencies, for 20 years. Right from providing consultation to various national and international organisations, he assists businesses and students acquire knowledge of marketing communications and branding.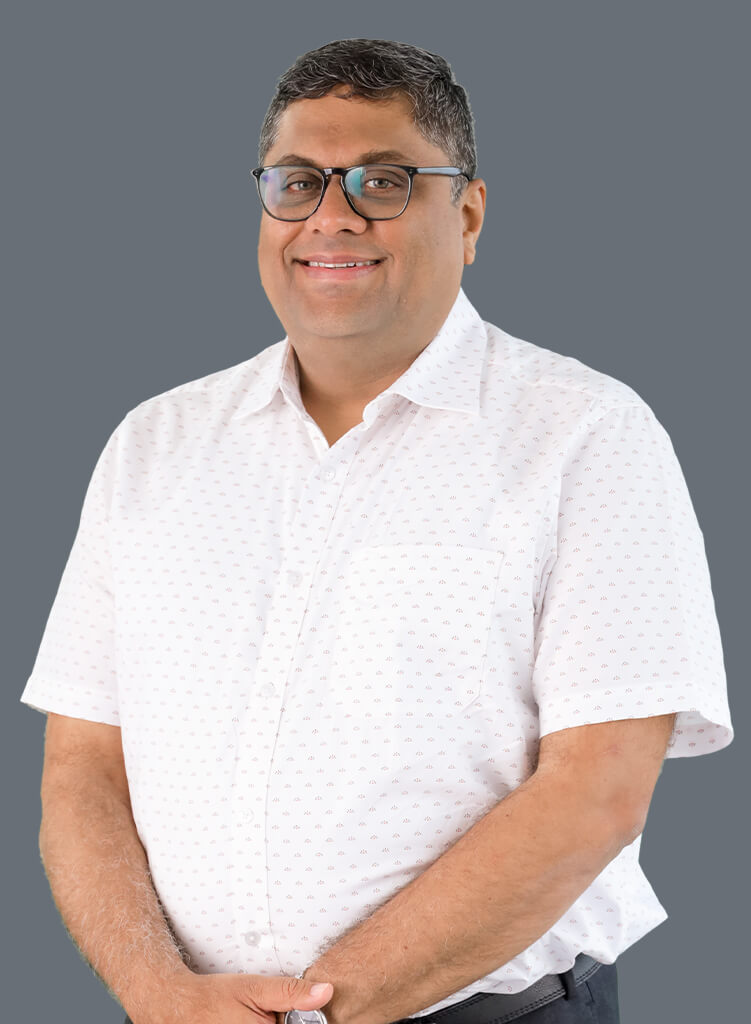 In his journey of 25 years, Amit Somaiya has consistently showcased his ability and potential to understand, and bring value to an extensive variety of business interests across diverse fields. With 17 years of offshoring expertise, he's an industry luminary who built an organisation from scratch, now thriving with a 3,000-strong team. His business spans 40 countries, serving over 200 diverse clients and specialties worldwide.
His interest, experience, and expertise in an array of business specialisms have enabled him to make a significant impact throughout his career path. His skills have helped in driving foreign direct investments into multiple modern-day organisations and start-ups.
Known for his exceptional people skills and strategic acumen, his ability to connect with and inspire teams, coupled with his tactical thinking, has been instrumental in the organisation's remarkable journey of growth and success.
He asserts in his own words, "Innovation in our culture; Passion in our hearts! We strive to bring cutting-edge solutions that help our clients deliver business excellence."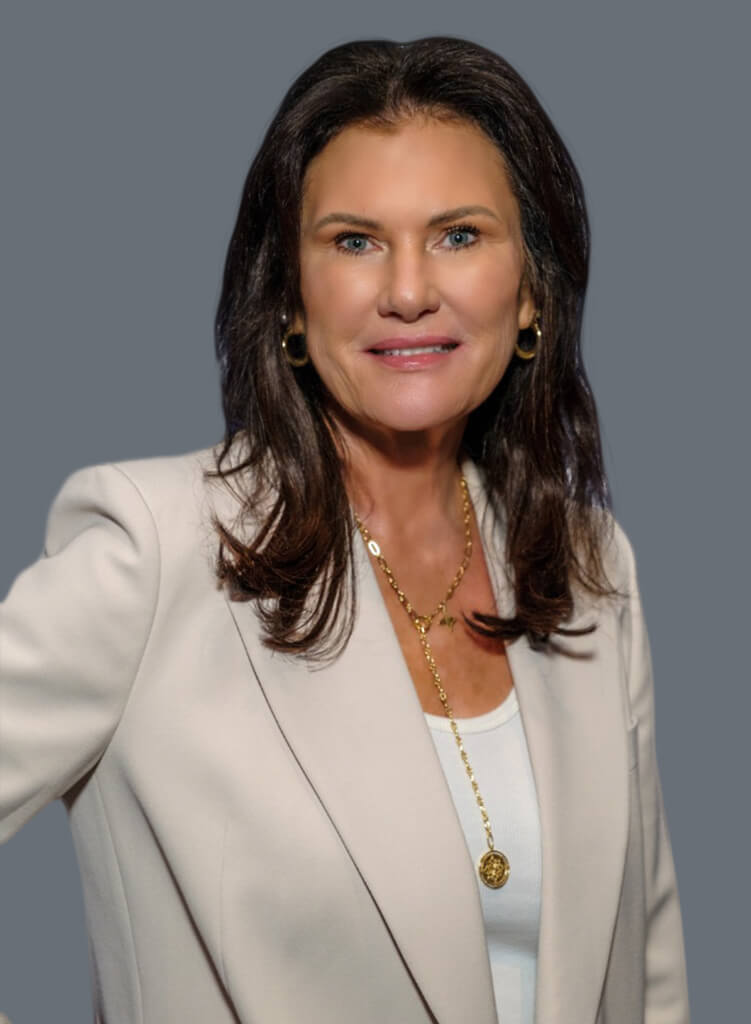 Rhona Driggs is Director of IMS Group, and CEO of Empresaria Group, a publicly listed global staffing specialist based in the UK, operating across 6 sectors in more than 19 countries. She has over 30 years of experience working in international companies within the staffing sector, and has a proven record of delivering growth and driving innovation. She is recognised since the past six consecutive years as one of Staffing Industry Analysts' 'Global Power 150 – Women in staffing'. She was also named in 2020 and 2021 as one of Europe's Top 100 most influential leaders in staffing. She is recognised as a thought leader in the sector, with an in-depth knowledge of contract/permanent staffing, MSP, RPO, and offshore recruitment. Passionate about supporting the advancement of women in business, she has recently published her first book called 'Together We Rise' with several industry colleagues. A member of the Women Business Collaborative (WBC) Advisory Council, an organisation that strives to achieve equal position, pay, and power for all businesswomen, she is also an active member of several industry groups advocating for women in staffing and supporting DE&I.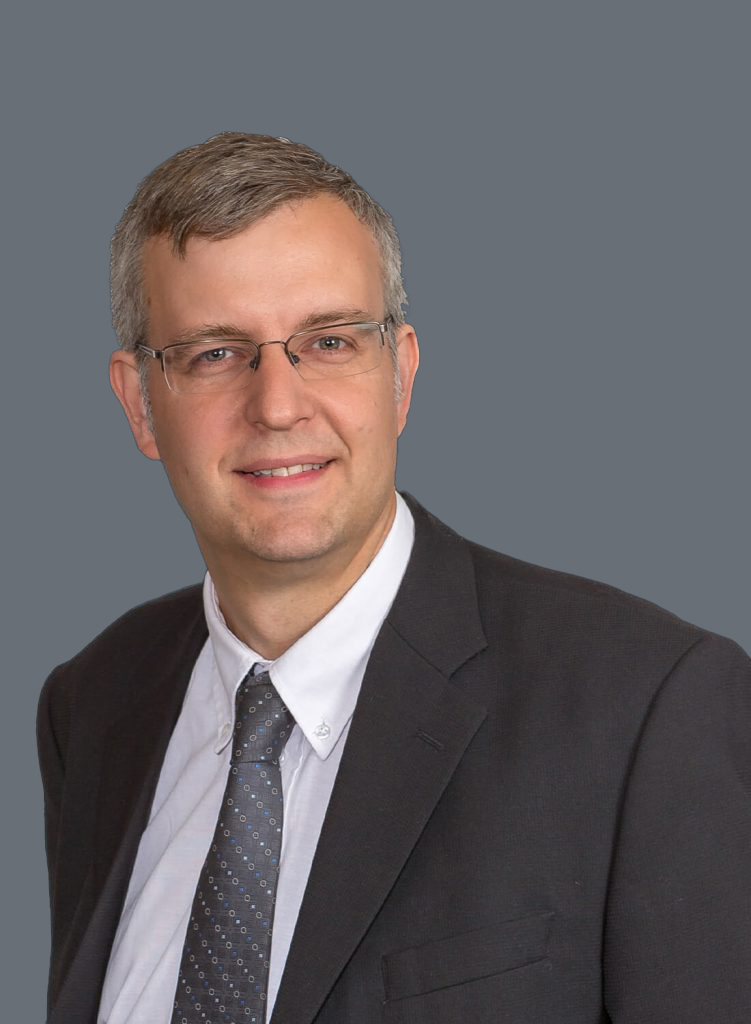 Tim Anderson has over 20 years of post-qualified experience working for listed and private equity-backed businesses across a number of sectors. He joined Empresaria in 2018 from a leading cellular immunotherapy company, where he was Group Finance Director. Prior to this, he held a number of finance positions in three FTSE 100 businesses, covering all aspects of finance. He has a proven track record in developing the finance teams and structures of organisations with a focus on driving efficiencies, developing strong control frameworks, and supporting strategic objectives. He has significant experience in mergers and acquisitions having worked for a number of acquisitive organisations. He is a member of the Institute of Chartered Accountants in England and Wales, after qualifying with KPMG.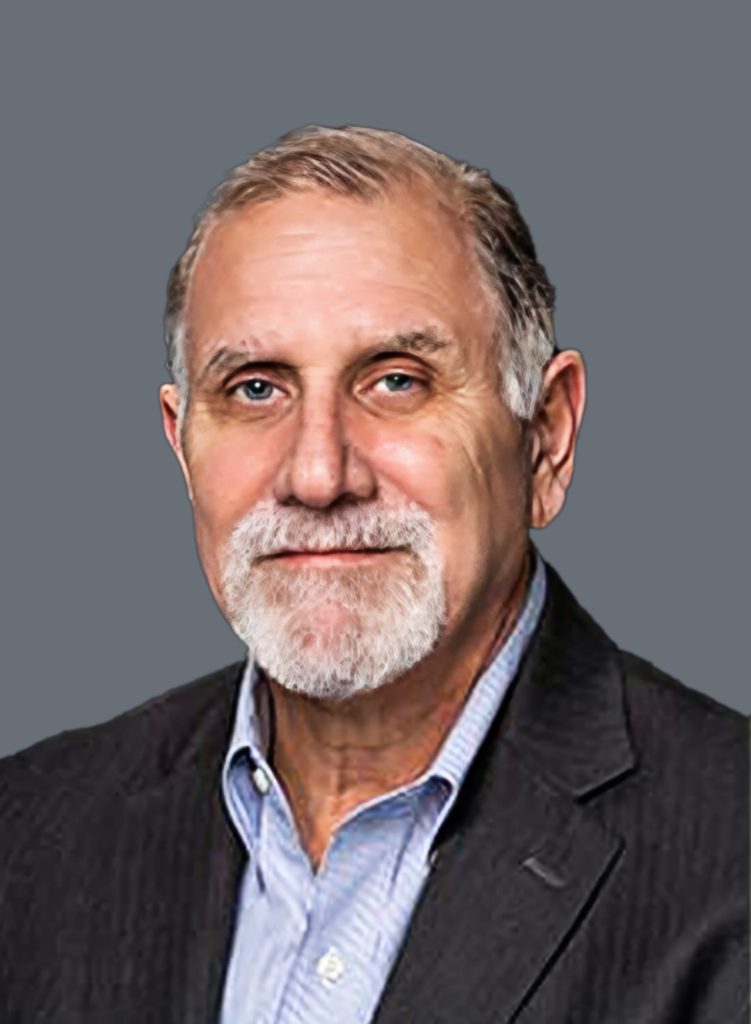 Richard Zambacca, located in Atlanta, Georgia, has been in charge of overseeing and maintaining IMS People Possible's client relationships in the US. With 15+ years of rich experience in staffing and recruitment, he has been successfully creating offshore recruitment strategies. In the most recent time, he has served as the President of Randstad's Engineering division in the US. Before this, he was COO and President of multiple manufacturing facilities. He was a recognised and prominent leader in nationwide customer service centres and field service teams in the pulp and paper industry. All of this demonstrates the diversity in his background.
Right from managing staffing operations, and generating USD 910 million in revenue to successfully closing many mergers over his career, he has earned several credentials in his professional journey. He has extensive knowledge of the competitive US staffing market, which is strengthened by his practical experience in developing offshore recruitment partnerships, a strategy he maximised as the President of Randstad Engineering. Currently, working as an Onshore Advisor for IMS People Possible, his rare background enables him to provide guidance to our US clients through the opportunities and considerations of an offshore collaboration.
Rod Hore is a 40-year veteran of Australian and international IT and corporate advisory organisations. With an international focus on the staffing and recruitment industry, he has established a strong relationship with IMS People Possible clients by continually assessing their performance against industry trends. His executive-level credentials cover many aspects of the staffing and recruitment industry, and include merger and acquisition mandates, board advisory, growth and strategy planning, and industry research and analysis.
Located in Perth, he has been offering local industry wisdom and insights, and offshore expertise to Australian and New Zealand-based companies. With his international experience and rational guidance, clients accomplish the highest-use and most profitable offshore recruitment strategy.
UK & APAC SALES AND OPERATIONS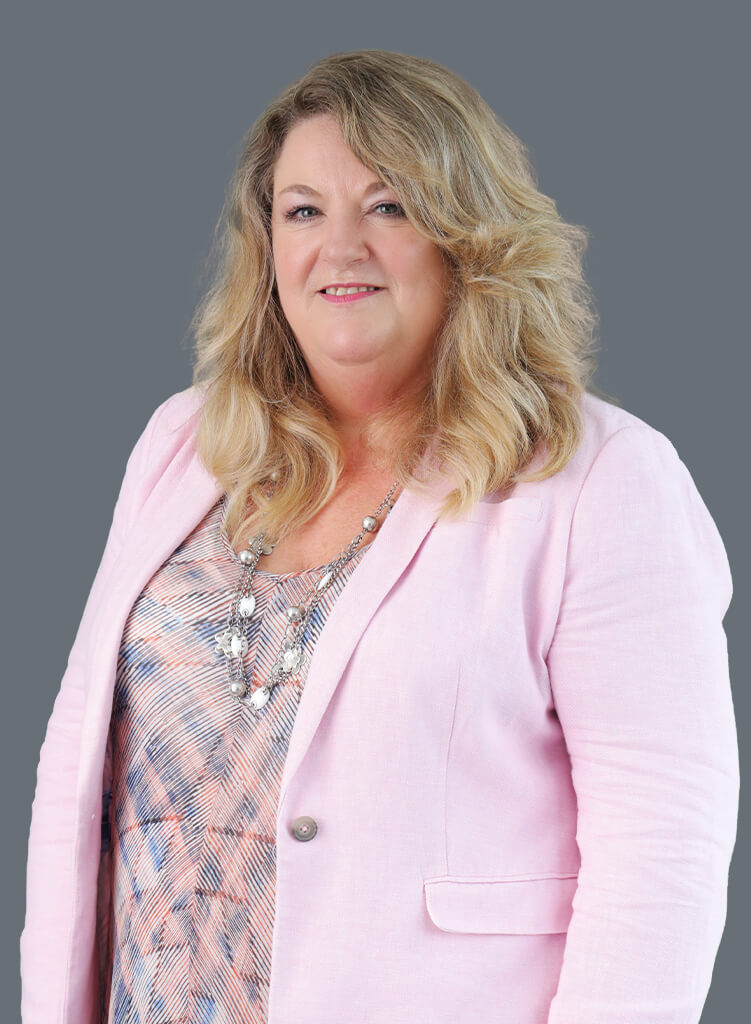 Julieann Fouad is a recruitment industry veteran. Her collaborative and progressive approach to business and team development has resulted in a track record of consistent achievement. She has worked with and within Top 5 Blue Chip multi-site global/national, government, and single-site SMEs, and is equally comfortable and competent working independently or with teams delivering outcomes at the front line or producing and driving strategic business plans and change programmes across multiple sites, teams, and operations. Her broad skill set and experience enable her to understand the challenges recruitment businesses face in the quest to develop effective and sustainable recruitment solutions for their clients and maximise profit for their business. Julie first experienced outsourcing as a client over 10 years, and now as an EVP for IMS, she supports Recruitment Agencies in the UK and APAC to incept game-changing offshore solutions for their businesses.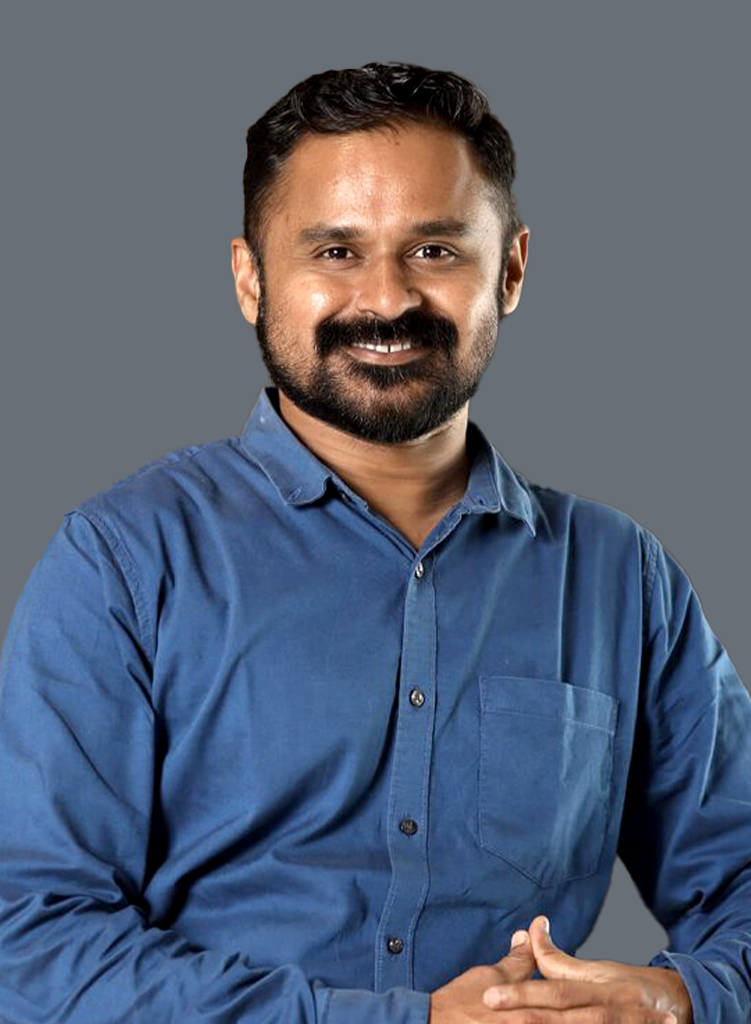 Roger Smith has a total experience of 19 years, with 4 years in BPO, and 15 years in the recruitment industry. He is a Subject Matter Expert (SME) for the Healthcare sector, managing the UK and other European countries, and is taking care of non-healthcare sectors as well, including IT, Engineering, and Architects. He has successfully managed the top two companies across the UK in the healthcare space, with the prime objective of operational excellence and risk mitigation by process improvement. He has also headed the Healthcare academy team that remarkably transformed the regular source of healthcare-trained candidates for clients. Instrumental in key account management process implementation to service delivery, he has managed the largest back office and end-to-end recruitment for a strategic client, right from sourcing to the time candidates receive payment in their accounts. A firm believer in team engagement and team building, he has ensured working together with clients, understanding their requirements, and providing an unprecedented experience.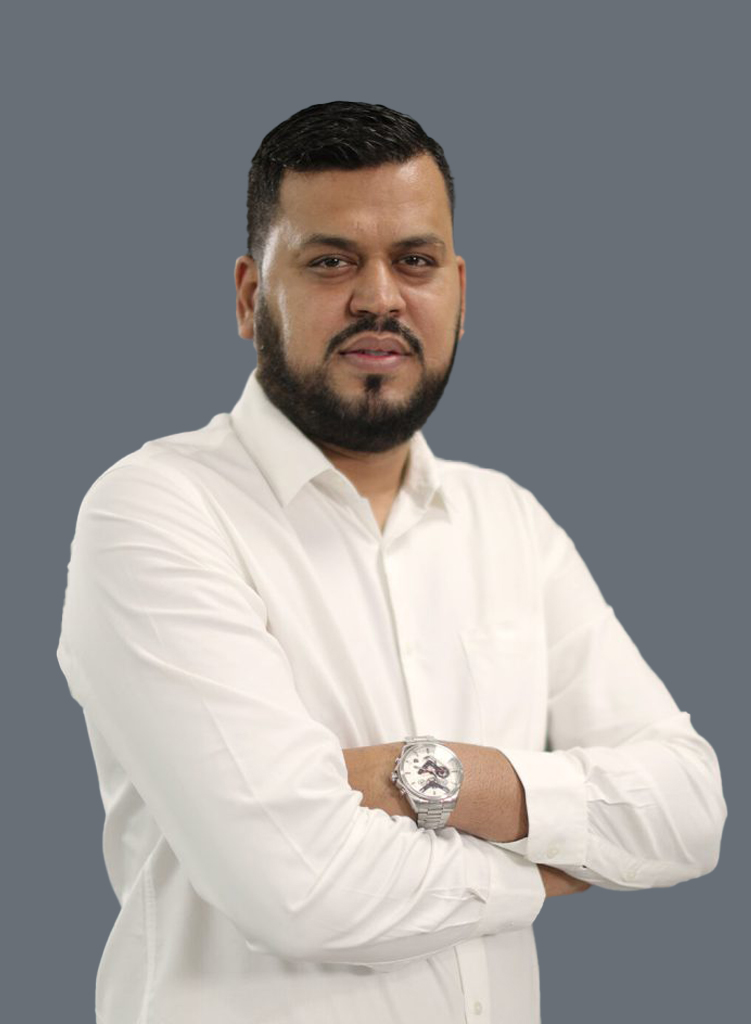 Ilyas Khan is an expert in the staffing and recruiting industry, where he has worked for over 12 years. After leading large-size teams from foundation and stabilisation to BAU, he has acquired strong operations and strategic account management skills. In his career, he has worked in an extensive range of industries, including Healthcare, IT, FinTech, Engineering, Construction, Banking & Finance, and O&G. In a bid to achieve advancements and exhibit excellence, he has always looked for challenges, and proved himself time and again.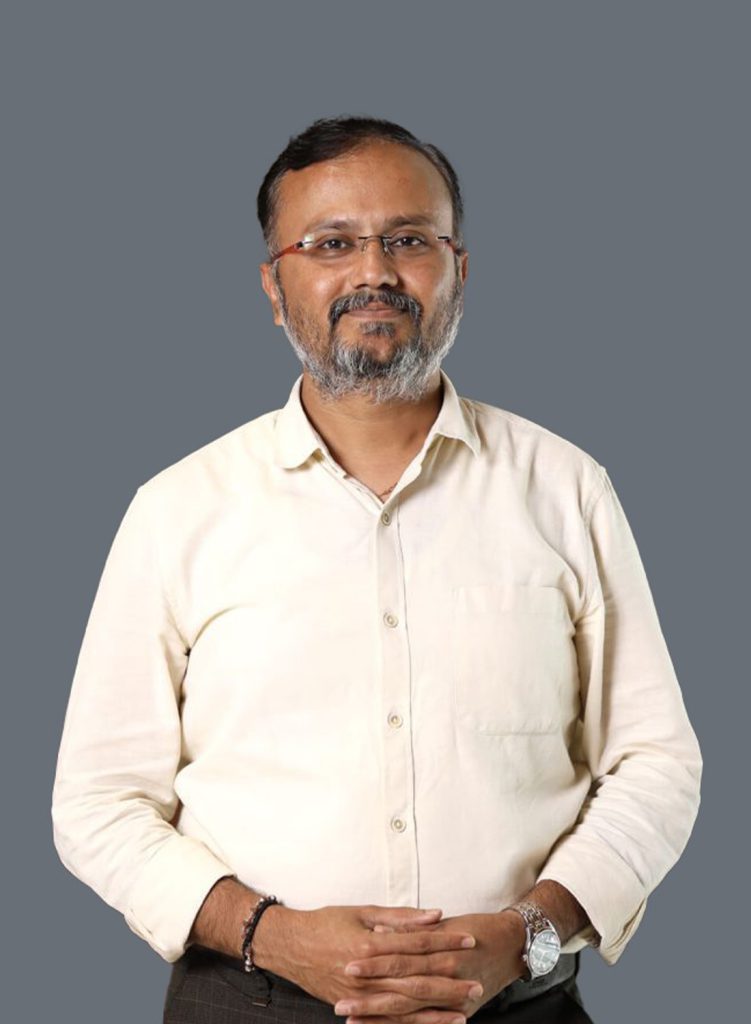 Swapnil Joshi has 14+ years of experience in the staffing and consulting industry. A leader who is passionate about his profession, he has brought a wealth of expertise, particularly in UK Healthcare recruitment. In his career, he has worked in a variety of healthcare sectors, including primary and secondary care at NHS Recruitment, along with esteemed brands like HCL Workforce, UK. At IMS, his role has involved taking care of developing Healthcare agencies from a basic level, and supporting & growing existing businesses. Being an expert in people management, business set-up, and operations have enabled him to deliver outstanding exceptional solutions to our clients. For staffing companies, he has exhibited himself as a Subject Matter Expert (SME) in executing and developing transformational programmes. He has looked after managing end-to-end operations for strategic healthcare clients, being responsible for processes of recruitment, training, admin., compliance, placement, and payment.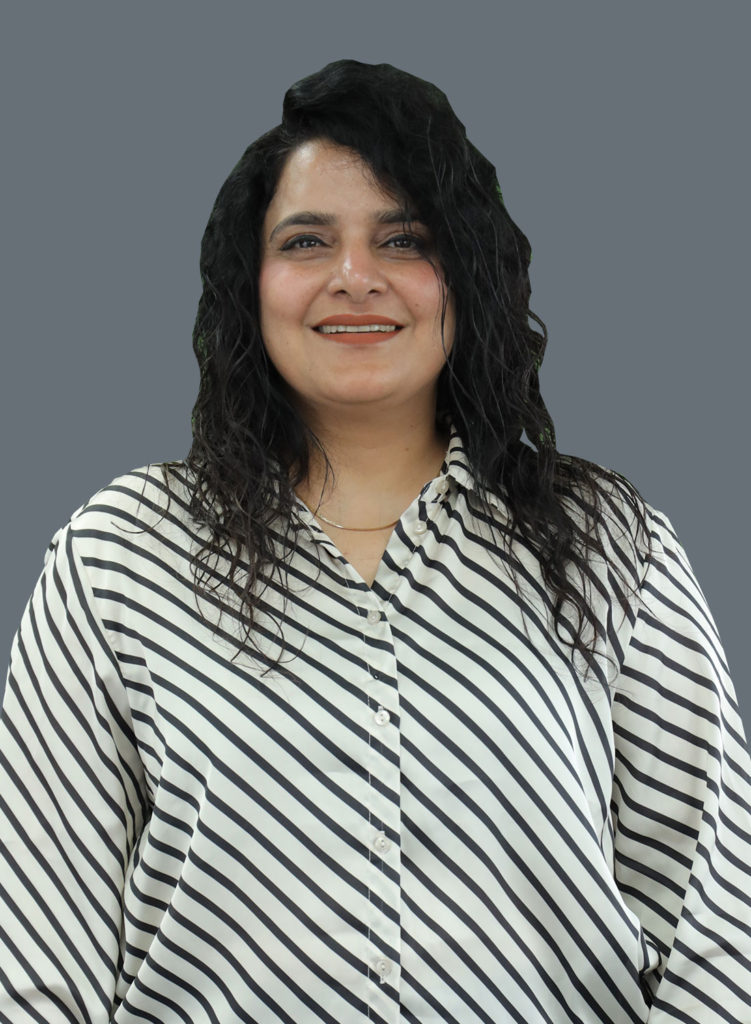 With over 19 years of experience in Operations and Sales, Mradula Palore has acquired a wealth of knowledge and expertise in her field. Having previously worked with reputable companies such as Convergys and Dell, she currently provides end-to-end recruitment solutions for staffing and recruitment companies at IMS People Possible. She is responsible for managing recruitment solutions across a broad range of sectors, including IT & Engineering, Oil & Gas, Healthcare, Construction, Education, and more in the UK, Europe, and APAC regions. She demonstrates a deep understanding of the customer's vision, and places a strong emphasis on listening to their needs. She is committed to grasping their objectives, challenges, and requirements, which allows her to craft a customised and effective solution that aligns with their goals.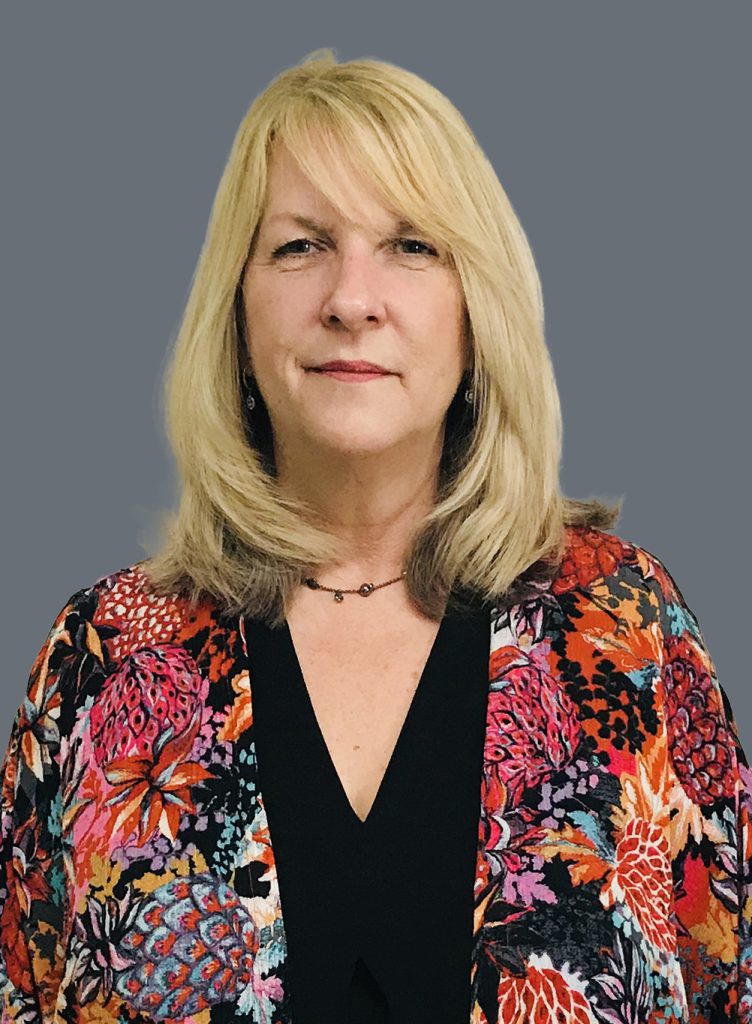 Lynne French possesses the asset of comprehensive experience in the sourcing and recruiting of doctors and medical professionals for the NHS, and the wider healthcare sector. At first, she worked as a Compliance and Audit Manager at Fresh Medical Recruitment. Post that, she served as a Senior Compliance Consultant at Pertemps Medical for four years, where she was in charge of internal and external auditing.
She has significant experience in compliance and auditing, which has strengthened her knowledge and skill set. She has been consistent in achieving and maintaining the highest possible standards by keeping them aligned with the NHS Employment Checking Standards, Right to Work legislation from the UK Visas and Immigration Office, and any changes introduced by the GMC, as well as Skills for Health training standards used by the NHS.
NORTH AMERICA SALES AND OPERATIONS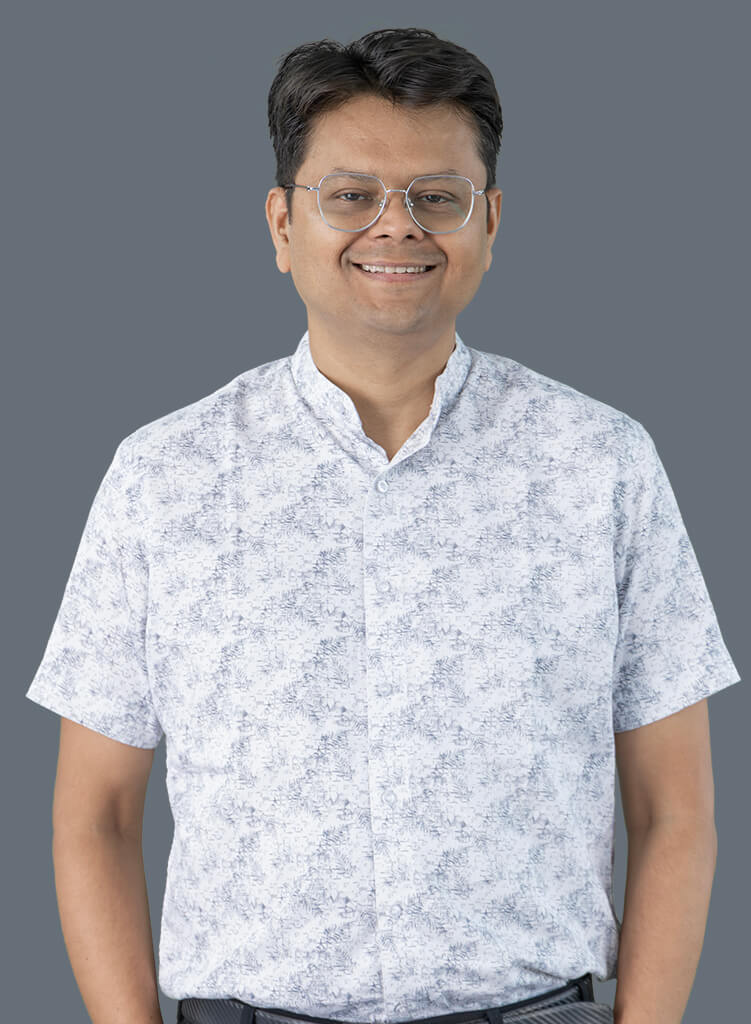 Kris Kumar is a seasoned executive with years of experience in manufacturing, information technology, staffing services, and consulting. His decision-making and problem-solving skills enable him in achieving business goals within recruiting, business operations, and the onsite-offshore delivery models. His international experience in providing operational, sales, and delivery consultation has helped start-ups, mid-size corporations, and multi-national companies to achieve their business goals. He was at the forefront of several initiatives that have driven companies towards 15%-70% annual growth, whose revenue ranged from USD 10 million to USD 200 million. He also passionately led several transformational programmes for staffing companies and enterprises by establishing himself as a Subject Matter Expert (SME).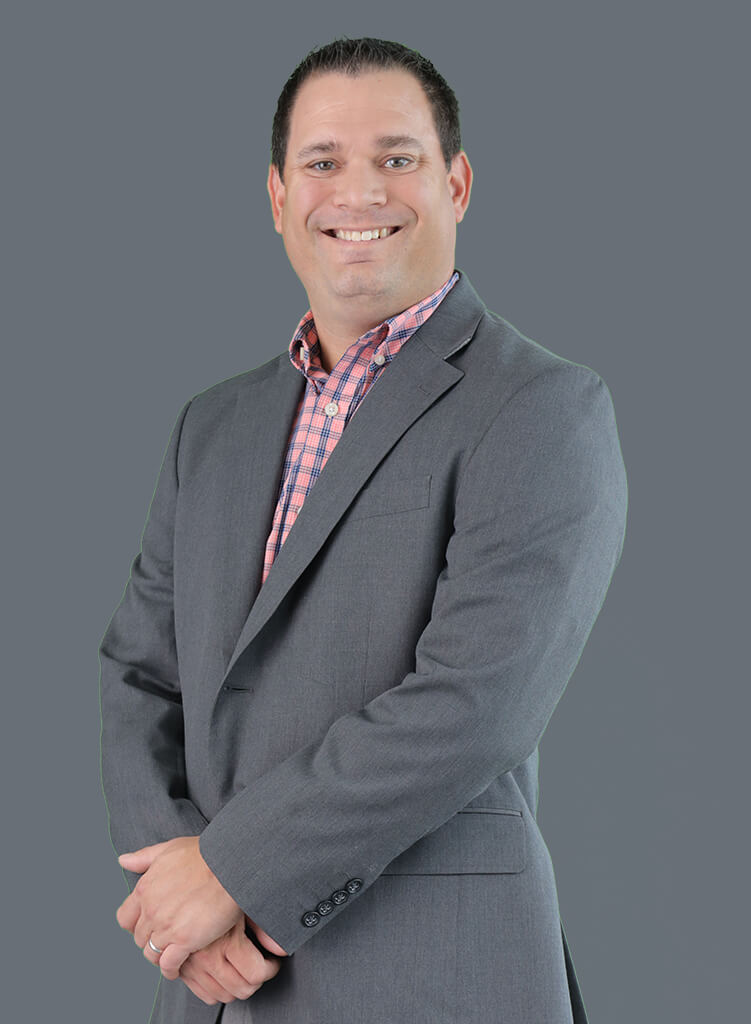 Driven by the passion to provide customised, value-added workforce solutions for customers, Bryan Tweed's contribution has been immense. A self-described "staffing industry lifer" for over 16 years, he has gained experience in nearly every aspect of the recruitment world, ranging from executive recruitment to workforce management operations, and global national account management to offshore delivery leadership.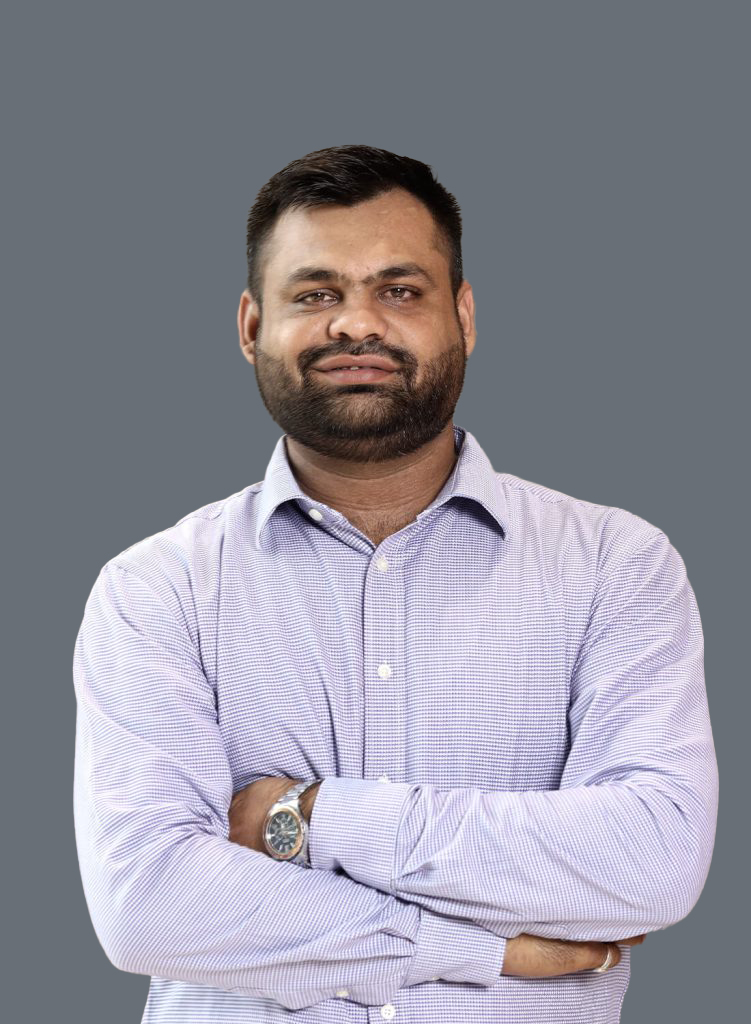 Smit Gajjar has over 13 years of expertise in the Business Process Offshore and Recruitment industries. He has been managing various clients across North America, and has consistently delivered remarkable results and performance. His exemplary management skills have enabled him to develop a healthy bond with his teammates and build large, highly-skilled teams. His teams have proved themselves by delivering high-quality results for his clients. His experience is spread across industries like IT, Engineering, Pharmaceuticals, and Finance. He is a leader who is not just a great listener, but also shares his acumen and mentors others towards a prosperous career in recruiting. He is a visionary who foresees his client's needs, which facilitates him to get a clear view to strategise, develop, and maintain performance and service standards.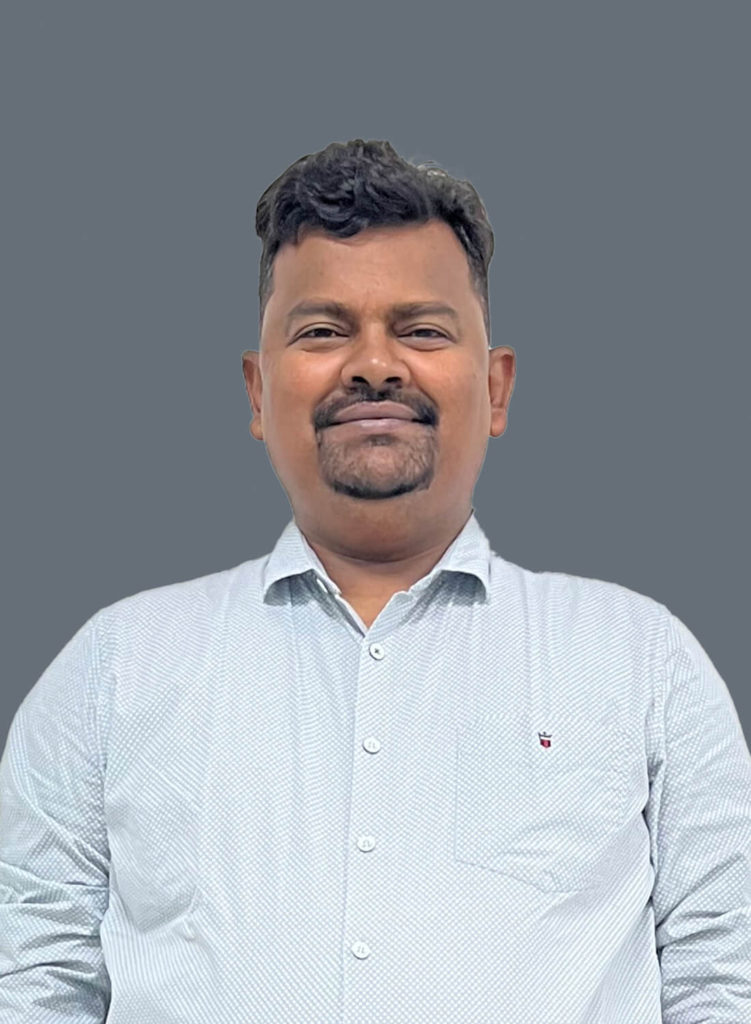 Niraj Jha has more than 12 years of experience in the staffing industry. He has extensive practical experience in managing a large portfolio of clients from various industries. He is also in charge of overall account management, delivery management, and operational management. He has been able to build large successful teams from scratch because of this rich experience in staffing. Apart from being a leader, he is a knowledgeable advisor who guides others to be their best.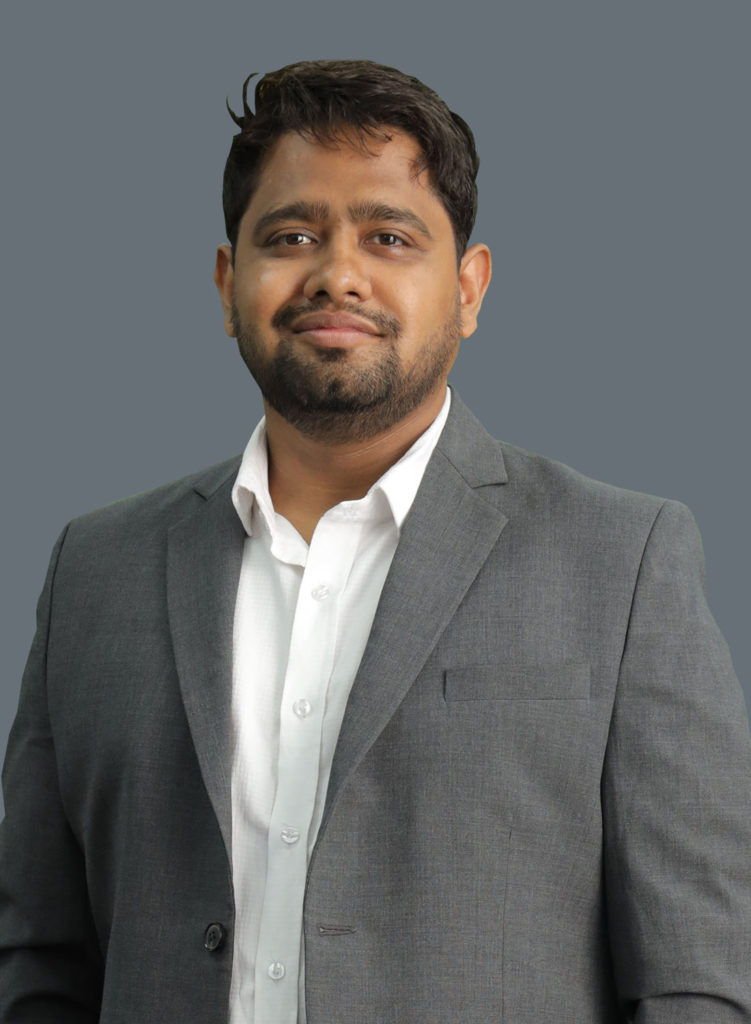 Prashant Banerjee is a seasoned professional with over a decade of experience in the staffing and recruitment industry, starting in 2010. He has gained extensive exposure in VMS/MSP, Direct Client, and RPO-ORS business models. His expertise lies in Operations Management, Service Delivery Management, Offshore Business Operations, Client Implementation, Strategic Account Management, Team Building, Performance Review, and Business Process Re-engineering. He leads the management of several US-based staffing clients, and facilitates staffing solutions for a range of industries, including IT, Banking, Engineering, and Healthcare. His leadership style inspires and motivates others to reach their full potential, and fosters the growth of new leaders. He plays a pivotal role in implementing processes, policies, and procedures that enable efficient and effective operations to achieve overall business objectives.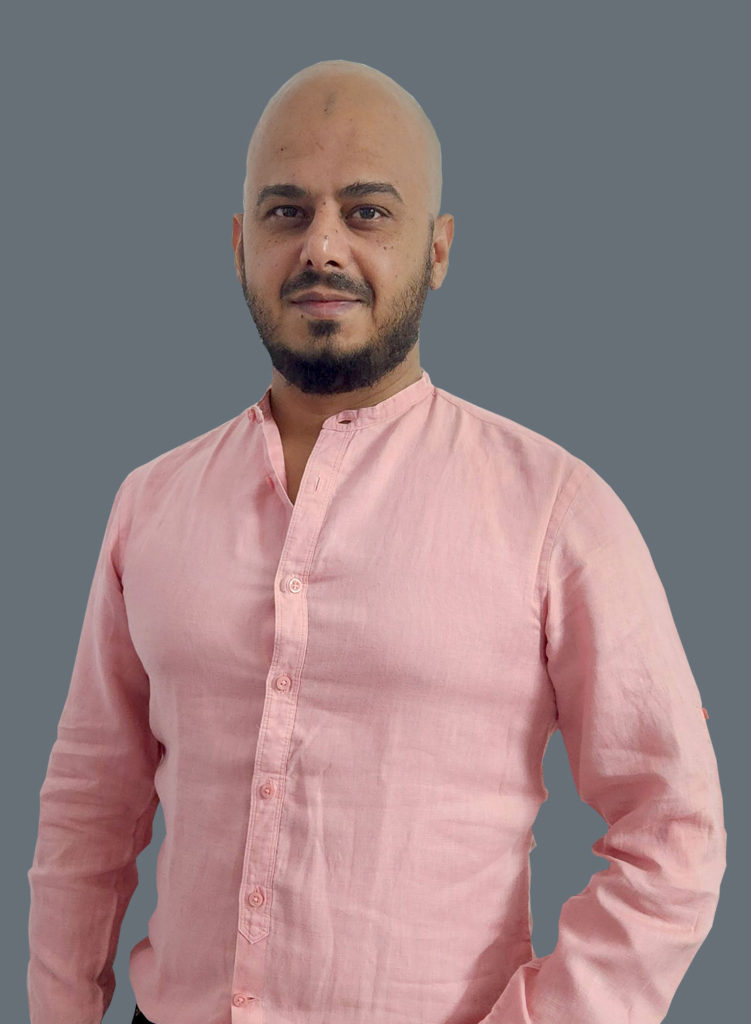 Saif Khan is an accomplished professional with over 20 years of experience in various facets of Customer Service, Operations, Training, and Sales. He has acquired such a vast and diverse skill set by working closely with customers and the industry, and residing in the UK and the US for over five years. This unique experience has enabled him to create a strategic vision while skillfully managing diverse demands, and concurrently ensuring the seamless delivery of services to clients, in alignment with team objectives. Moreover, he is a firm believer in staying abreast of technological advancements, and leveraging them to enhance the client experience. Currently, he oversees the IT, Engineering, and Light Industrial domains of staffing firms in the North America region.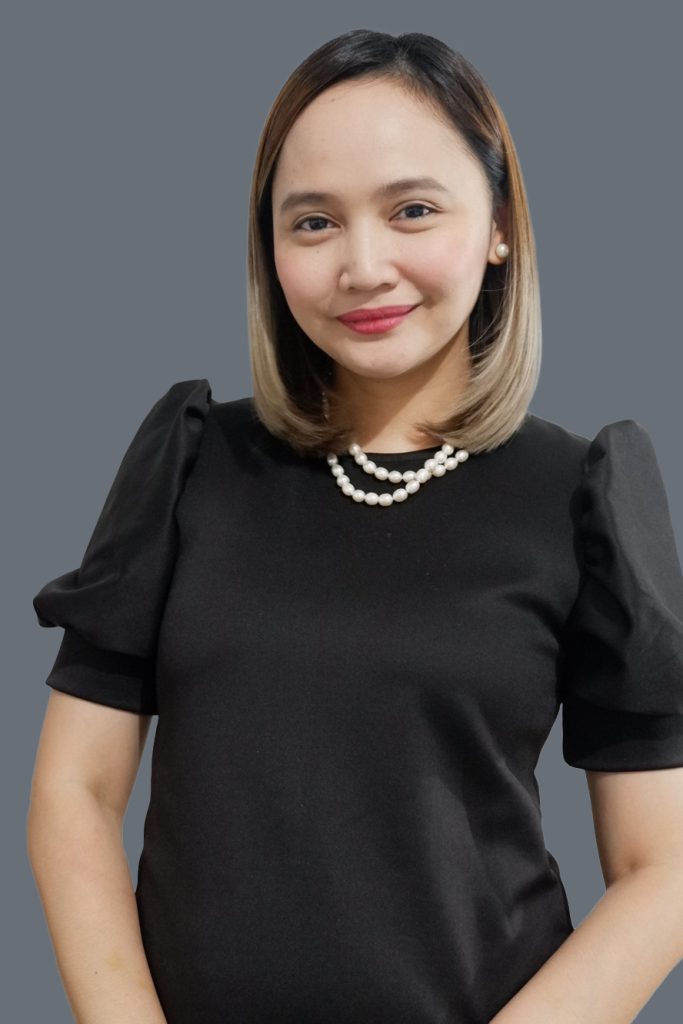 Martina is an accomplished offshoring professional, with 15+ years of experience in Business Process Offshoring Operations, Human Resources, and Learning & Development. Her diverse portfolio includes working with top US, Australian, and New Zealand brands, supporting their customer service arm.
Her passion for process, people development, communication, and compliance, coupled with her perpetual optimism, makes her lead the progress and growth of the Philippines division to an almost threefold increase.